CareerStep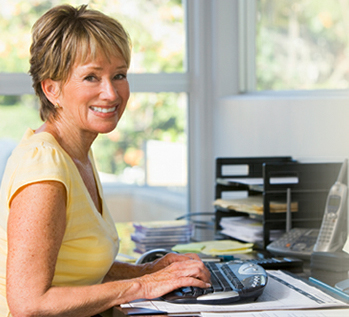 Questions? Fill out the form below to get answers.
CareerStep, a leading online school, focuses on helping students quickly gain the career skills they need to succeed in rapidly growing industries. With 20 years of experience, the school has trained over 70,000 students in the United States and internationally and offers programs in the allied health, administrative services, and technology industries. CareerStep's training programs are offered entirely online, and the school is committed to helping each enrolling student graduate and successfully transition to a rewarding career.
CareerStep training offers you the following benefits:
Affordably priced programs that prepare you to earn a good living
Flexible online training that lets you learn on your schedule
One-on-one instructor access throughout the course
Graduate resources to help you turn your education into a job
Programs Available at CareerStep:
Hemodialysis Technician - Certificate

Medical Assistant - Certificate


The Medical Assistant program is designed to prepare students to earn the Certified Clinical Medical Assistant (CCMA) credential after graduation. The online curriculum includes interactive simulations on key procedures. Students learn healthcare reimbursement, basic anatomy, clinical patient care, EKG testing, and phlebotomy. Enrollment includes ebooks, a Student Advocate, and one-on-one support from experienced instructors throughout the course, students receive access to personalized graduate services and a voucher to take the CCMA exam after graduation.



Medical Transcription Editor - Certificate


The Medical Transcription Editor online training program helps students develop the knowledge and skills of quality medical transcriptionists in addition to the specialized skill set of medical transcription editors. The demand for well-trained medical transcription editors is rapidly increasing, and this program prepares students for both career paths, making them more flexible after graduation. Students focus on keyboarding, medical terminology, language and grammar, and the editing skills required to work with speech recognition technology. The program also emphasizes practical experience-by graduation, students will have transcribed hundreds of authentic dictations, preparing for a quick and successful transition to the workplace.



Pharmacy Technician - Certificate


Be a part of a rapidly growing industry and train for a new career as a pharmacy technician. This online training program helps students quickly develop a broader range of pharmacy technician knowledge and skills than those professionals trained solely on the job. Students are prepared for national certification through the Pharmacy Technician Certification Board and gain the background necessary to work in both retail and institutional settings. The program's unique online platform provides students access to program materials whenever it is most convenient for the student, allowing them to study on a schedule that fits their individual lifestyles.



Professional Medical Coding & Billing - Certificate


The Professional Medical Coding and Billing program was designed by leading industry experts to prepare students for the new ICD-10 code set, and this training is used by some of the largest and most respected healthcare organizations in the country. The course prepares students to pass the Certified Coding Associate (CCA) and Certified Professional Coder (CPC) certification exams and covers healthcare information management, reimbursement methodologies, and biomedical sciences, among other topics. ICD-10, CPT, and HCPCS codes are taught in an extensive practical section, giving students valuable hands-on experience. In addition to one-on-one instructor support and personalized graduate support, students receive textbooks, a complete set of industry code books, and access to an online reference library.




CareerStep
Career Step


Since its founding, Career Step has provided distance education services to tens of thousands of students from all 50 states. In June 1999, Career Step made its programs available to students through an online learning platform, incorporating the latest distance education programming techniques, technology, and instructional design methodologies. This transition to entirely-online career training improved the learning experience of Career Step's students by ensuring they learn from the most up-to-date curriculum, providing instant access to support resources, and creating a more hands-on and interactive learning experience.